Latest News
Trump-backed GOP Rep. Ted Budd received a key law enforcement endorsement Wednesday over Democrat opponent Cheri Beasley vying for retiring Republican Richard Burr's Senate seat.
2022/08/10 14:00
Rep. Dan Bishop criticized the FBI raid at former President Trump's Mar-a-Lago home as akin to a dangerous "security state," as more Americans feel government "out of their control."
2022/08/10 13:23
House Republicans and outside groups are whipping against the $700 billion Manchin-Schumer tax, climate and health care bill ahead of an expected vote on Friday.
2022/08/10 13:13
House Democrats in tough midterm races refused to say how they plant to vote on the Inflation Reduction Act or how they feel about hiring thousands of new IRS agents.
2022/08/10 12:54
Democratic Georgia gubernatorial candidate Stacey Abrams announced Wednesday that she has tested positive for COVID-19. She said she had tested negative on Tuesday.
2022/08/10 12:12
Support the Movement
Buy The T-Shirt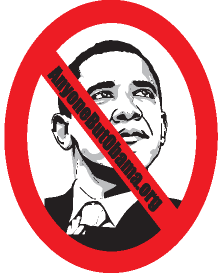 Order other designs on Cafe Press:
Your Ad Here