Latest News
Former Clinton campaign manager Robby Mook testified Friday that campaign officials "did not trust" the FBI in 2016
2022/05/20 15:11
San Francisco Archbishop Salvatore Cordileone announced Friday that House Speaker Nancy Pelosi is barred from receiving Holy Communion due to her pro-abortion stance -- marking an escalation in a decades-long tension between the Roman Catholic Church and liberal Democratic politicians on abortion.
2022/05/20 15:10
Swiss billionaire Hansjorg Wyss is a major funder of a dark money nonprofit that has pushed millions to the Pelosi-aligned House Majority Forward.
2022/05/20 14:29
Hillary Clinton signed off on leaking allegations of a covert communications channel between the Trump Organization and Russia's Alfa Bank to the media.
2022/05/20 13:44
Sens. Steve Daines, R-Mont., and Tom Cotton, R-Ark., say the U.S. must leave the "corrupt and inept" organization, due to the agency's "abysmal lack of competence" during the coronavirus pandemic.
2022/05/20 13:39
Support the Movement
Buy The T-Shirt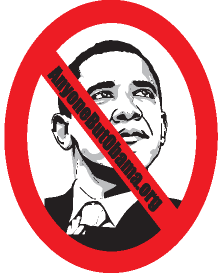 Order other designs on Cafe Press:
Your Ad Here