Latest News
Russian President Vladimir Putin called President Trump on Sunday to thank him for providing intelligence that helped thwart a planned terror attack in St. Petersburg, the White House has confirmed.
2017/12/17 12:32
President Trump's legal counsel Ty Cobb says the president is not going to fire special counsel Robert Mueller, in response to a "rumor" that Trump will dismiss Mueller this week.
2017/12/17 11:39
Newly-elected Democratic Sen. Doug Jones gave qualified support Sunday to liberal-backed issues like continued protections young illegal immigrants and not using taxpayer money for a U.S.-Mexico border wall but suggested he wants to wait until being sworn in next month before taking on such "complicated" issues.
2017/12/17 10:54
Treasury Secretary Steve Mnuchin predicted Sunday that the GOP-led Congress will this week pass its sweeping tax-reform bill, calling the plan "terrific" and its passage a "historic moment" for the country.
2017/12/17 09:24
Count Jane Fonda as the latest liberal Hollywood celebrity to donate big bucks in an effort to oust U.S. Rep. Darrell Issa in next year's midterm elections.
2017/12/17 06:30
Support the Movement
Buy The T-Shirt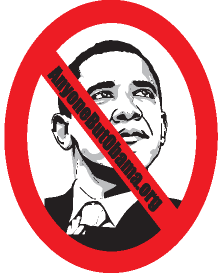 Order other designs on Cafe Press:
Your Ad Here