Latest News
Los Angeles County District Attorney George Gascon issued a new directive this week affecting how immigrants will be prosecuted.
2022/12/06 20:29
The ATF is set to destroy firearms associated with the Obama-era Operation Fast and Furious scandal, sparking a rebuke from GOP Rep. Jim Jordan of Ohio.
2022/12/06 20:25
Republican are ready to oppose Democratic efforts to include progressive priorities, including abortion and racial equity, within the must-pass defense bill.
2022/12/06 17:06
The Dec. 16 deadline for Congress to pass a new spending agreement to avoid a government shutdown is quickly approaching, but lawmakers are still at a "pretty significant impasse."
2022/12/06 17:05
A controversial surveillance program run by the U.S. Postal Service came under fire Tuesday as Republicans pushed for a vote to give Congress more information.
2022/12/06 16:21
Support the Movement
Buy The T-Shirt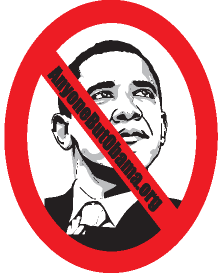 Order other designs on Cafe Press:
Your Ad Here