Latest News
The Trump administration will propose merging the Labor Department with the Education Department as part of a larger effort to reorganize the federal government, The Wall Street Journal reported late Wednesday.
2018/06/20 22:45
The Department of Health and Human Services backed away late Wednesday from an official's claim that more than 2,000 immigrant children separated from their parents at the U.S.-Mexico border would not be reunited with their families right away despite President Trump's executive order aimed at keeping families together.
2018/06/20 21:30
Federal authorities have subpoenaed the publisher of the National Enquirer for records related to its $150,000 payment to a former Playboy model for the rights to her story alleging an affair with Donald Trump, according to people familiar with the matter.
2018/06/20 20:45
Democrats expressed concerns Wednesday about President Trump's executive order, which will allow parents who have crossed the U.S. border illegally to remain with their children.
2018/06/20 20:45
Republican lawmakers fighting to maintain their majorities in Congress after November's midterms are scrambling for a solution to a problem they see as a political loser: existing laws that allow border crossing children to be separated from their parents.
2018/06/20 20:30
Support the Movement
Buy The T-Shirt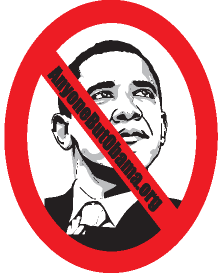 Order other designs on Cafe Press:
Your Ad Here