Latest News
A dramatic testimony is set to ensue at the court today as Army Sgt.
2017/10/23 04:50
U.S. Secretary of State Rex Tillerson on Sunday told Iranian-backed militias in Iraq to "go home" during a joint meeting with leaders from Saudi Arabia and Iraq, Reuters reported.
2017/10/23 03:32
Growing calls for former presidential candidate Mitt Romney's Senate run in Utah to replace veteran lawmaker Sen. Orrin Hatch, with one newspaper branding him "a savior for Republicans exhausted by President Trump."
2017/10/23 03:06
All 48 Democrats in the Senate would vote in favor of the bipartisan health care proposal to calm the health insurance markets, Senate Minority Leader Chuck Schumer said on Sunday.
2017/10/23 02:13
Sen. John McCain appeared to take a swipe at President Trump in an interview that aired Sunday when he called out the "highest income" Americans at the time who found a doctor to say they had a "bone spur" so they could avoid the Vietnam draft.
2017/10/23 00:15
Support the Movement
Buy The T-Shirt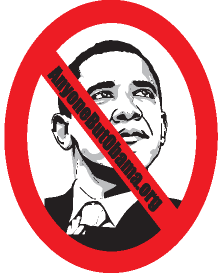 Order other designs on Cafe Press:
Your Ad Here