Latest News
In a 2019 interview, Virginia Democratic gubernatorial candidate Terry McAuliffe denied in a 2019 interview that current Virginia Gov. Ralph Northam wore blackface in a college yearbook photo and shrugged it off as a dumb mistake.
2021/10/22 19:16
Rapper Bryson Gray announced on Twitter Thursday that his music video poking fun at President Joe Biden was removed from YouTube due to "medical misinformation."
2021/10/22 18:21
White House press secretary Jen Psaki said President Biden's approval ratings are so low because people are "tired of fighting" the coronavirus pandemic, which Biden promised to "shut down" during the 2020 campaign.
2021/10/22 18:21
Michigan Governor Gretchen Whitmer has come under fire for her sluggish response to the water crisis in the city of Benton Harbor.
2021/10/22 17:45
A New York jury convicted a former associate of Rudy Giuliani on Friday of charges that he made illegal campaign contributions to influence U.S. politicians and advance his business interests
2021/10/22 17:30
Support the Movement
Buy The T-Shirt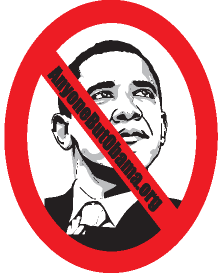 Order other designs on Cafe Press:
Your Ad Here