Latest News
One of President Trump's attorneys told Fox News late Saturday Attorney General William Barr will release Special Counsel Robert Mueller's primary conclusions in his concluded Russia investigation at 12 p.m. ET on Sunday, in a letter expected to be sent immediately to lawmakers and Trump's attorneys.
2019/03/23 17:54
Jokes and memes were abundant on social media after the surprise announcement that Special Counsel Robert Mueller submitted the long-awaited report on suspected Russian interference in the 2016 presidential election.
2019/03/23 11:19
For Washington insiders, the waiting game isn't easy. Speculation about the hotly anticipated report's contents has been rampant. Still, in a show of confidence, President Trump waved and flashed two thumbs up to supporters as he returned to his Florida Mar-a-Lago estate on Saturday. 
2019/03/23 10:50
2019/03/23 10:19
Conservative author Jerome Corsi declared he's "vindicated" after the Special Counsel Robert Mueller ended the Russia investigation and recommends no new indictments.
2019/03/23 09:46
Support the Movement
Buy The T-Shirt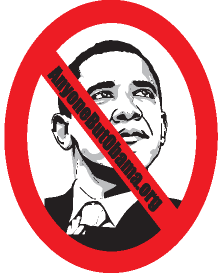 Order other designs on Cafe Press:
Your Ad Here
He is categorically opposed to offshore oil drilling for the purpose of lowering gas prices.
---
In Orwellian logic, Obama believes we should allow China, Mexico and others to drill our oil in the gulf of Mexico and the Atlantic Ocean instead of drilling it ourselves. Instead of increasing supply in order to bring aggregate prices down, Obama believes the key to solving the gas crisis is greatly taxing the oil companies and giving the tax revenue from that levy back to the American people. The only problem with this logic is that the American people will be brought back to square one, as the oil companies will simply increase the price of oil by the same extent to which they are additionally taxed. Obama clearly did not take Macroeconomics 101: Given the same demand, prices only go down when supply goes up. In order for supply to go up, you must drill, drill, drill!