Latest News
A Republican who's challenging U.S. Rep. Ilhan Omar, D-Minn., in November decried "silence" on a recent spate of deadly gun violence in Chicago amid the media focus on the death of George Floyd in Minneapolis.
2020/06/06 23:58
Former President George W. Bush and Sen. Mitt Romney, R-Utah, are reportedly not expected to support the reelection of President Trump -- two high profile GOP figures who are believed to be avoiding backing the Republican president in November.
2020/06/06 23:13
Minneapolis' Democratic Mayor Jacob Frey was booed out of a protest on Saturday after reportedly refusing to back far-left calls to defund the Minneapolis Police Department -- a week after riots and looting tore through the city.
2020/06/06 20:34
After more than a week of George Floyd protests, thousands of New Yorkers gathered Saturday for another day of demonstrations against police brutality and racial equality in the U.S.
2020/06/06 19:52
New York Gov. Andrew Cuomo declared Saturday that New York "crushed" the curve and "did the impossible" as the state begins to re-open after the peak of the coronavirus pandemic appears to have passed -- even as he faces criticism over his handling of the virus.
2020/06/06 19:32
Support the Movement
Buy The T-Shirt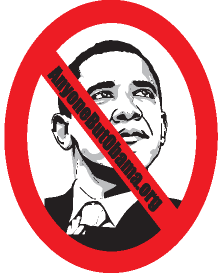 Order other designs on Cafe Press:
Your Ad Here
He is categorically opposed to offshore oil drilling for the purpose of lowering gas prices.
---
In Orwellian logic, Obama believes we should allow China, Mexico and others to drill our oil in the gulf of Mexico and the Atlantic Ocean instead of drilling it ourselves. Instead of increasing supply in order to bring aggregate prices down, Obama believes the key to solving the gas crisis is greatly taxing the oil companies and giving the tax revenue from that levy back to the American people. The only problem with this logic is that the American people will be brought back to square one, as the oil companies will simply increase the price of oil by the same extent to which they are additionally taxed. Obama clearly did not take Macroeconomics 101: Given the same demand, prices only go down when supply goes up. In order for supply to go up, you must drill, drill, drill!