Latest News
Mark McCloskey, a St. Louis attorney who, along with his wife, armed himself and confronted Black Lives Matter protesters outside their home last summer, said he is considering a run for a U.S. Senate seat.
2021/04/21 02:12
Former President Bill Clinton and former Secretary of State Hillary Clinton each reacted to Tuesday's verdict in the Derek Chauvin murder trial.
2021/04/20 23:50
Author and conservative analyst Candace Owens reacted to the guilty verdict lodged against former Minneapolis Police Officer Derek Chauvin in the death of George Floyd as a symptom of a perpetual media and Democrat Party narrative absent many facts about the case.
2021/04/20 22:58
State Assemblyman Ron Kim, a leading Democratic critic of Gov. Andrew Cuomo's handling of the coronavirus crisis in New York nursing homes, is lauding a second criminal probe into the governor's alleged misconduct following allegations that he used taxpayer resources to write and promote his book on pandemic leadership.
2021/04/20 21:56
In an exclusive interview with Fox News, Donna Zaccaro says, Walter Mondale, who passed at age 93 Monday, shall be remembered "as a champion of civil rights and equality, and just a decent, honorable, wonderful man." 
2021/04/20 21:47
Support the Movement
Buy The T-Shirt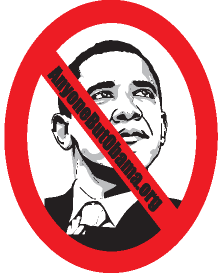 Order other designs on Cafe Press:
Your Ad Here
He is categorically opposed to offshore oil drilling for the purpose of lowering gas prices.
---
In Orwellian logic, Obama believes we should allow China, Mexico and others to drill our oil in the gulf of Mexico and the Atlantic Ocean instead of drilling it ourselves. Instead of increasing supply in order to bring aggregate prices down, Obama believes the key to solving the gas crisis is greatly taxing the oil companies and giving the tax revenue from that levy back to the American people. The only problem with this logic is that the American people will be brought back to square one, as the oil companies will simply increase the price of oil by the same extent to which they are additionally taxed. Obama clearly did not take Macroeconomics 101: Given the same demand, prices only go down when supply goes up. In order for supply to go up, you must drill, drill, drill!