Latest News
A Republican running for a Maryland legislative seat raffled off an AR-15 assault weapon at a Saturday night fundraiser celebrating the Second Amendment — only days after the same type of weapon was used to kill 17 people at a Florida high school.
2018/02/18 20:15
President Donald Trump has boasted repeatedly about his big and powerful "nuclear button" — but, a new report says, it almost got away from him last year in China.
2018/02/18 19:45
Congress' ability to stop gun violence -- as America has demand -- is far more complex than act laws, amid such questions as would more restriction really work and what to voters come Election Day truly want.
2018/02/18 18:30
Sen. Bob Casey, R-Pa., believes it would be a mistake for special counsel Robert Mueller to release his final report on Russian interference in the 2016 election near the fall midterm elections.
2018/02/18 17:52
Former first lady Rosalynn Carter is recovering from surgery at Emory University Hospital.
2018/02/18 14:15
Support the Movement
Buy The T-Shirt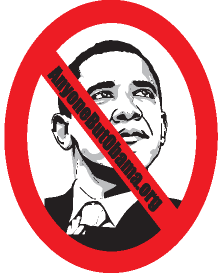 Order other designs on Cafe Press:
Your Ad Here
He is categorically opposed to offshore oil drilling for the purpose of lowering gas prices.
---
In Orwellian logic, Obama believes we should allow China, Mexico and others to drill our oil in the gulf of Mexico and the Atlantic Ocean instead of drilling it ourselves. Instead of increasing supply in order to bring aggregate prices down, Obama believes the key to solving the gas crisis is greatly taxing the oil companies and giving the tax revenue from that levy back to the American people. The only problem with this logic is that the American people will be brought back to square one, as the oil companies will simply increase the price of oil by the same extent to which they are additionally taxed. Obama clearly did not take Macroeconomics 101: Given the same demand, prices only go down when supply goes up. In order for supply to go up, you must drill, drill, drill!