Latest News
A dramatic testimony is set to ensue at the court today as Army Sgt.
2017/10/23 04:50
U.S. Secretary of State Rex Tillerson on Sunday told Iranian-backed militias in Iraq to "go home" during a joint meeting with leaders from Saudi Arabia and Iraq, Reuters reported.
2017/10/23 03:32
Growing calls for former presidential candidate Mitt Romney's Senate run in Utah to replace veteran lawmaker Sen. Orrin Hatch, with one newspaper branding him "a savior for Republicans exhausted by President Trump."
2017/10/23 03:06
All 48 Democrats in the Senate would vote in favor of the bipartisan health care proposal to calm the health insurance markets, Senate Minority Leader Chuck Schumer said on Sunday.
2017/10/23 02:13
Sen. John McCain appeared to take a swipe at President Trump in an interview that aired Sunday when he called out the "highest income" Americans at the time who found a doctor to say they had a "bone spur" so they could avoid the Vietnam draft.
2017/10/23 00:15
Support the Movement
Buy The T-Shirt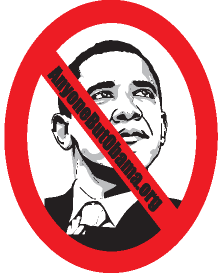 Order other designs on Cafe Press:
Your Ad Here
He is categorically opposed to offshore oil drilling for the purpose of lowering gas prices.
---
In Orwellian logic, Obama believes we should allow China, Mexico and others to drill our oil in the gulf of Mexico and the Atlantic Ocean instead of drilling it ourselves. Instead of increasing supply in order to bring aggregate prices down, Obama believes the key to solving the gas crisis is greatly taxing the oil companies and giving the tax revenue from that levy back to the American people. The only problem with this logic is that the American people will be brought back to square one, as the oil companies will simply increase the price of oil by the same extent to which they are additionally taxed. Obama clearly did not take Macroeconomics 101: Given the same demand, prices only go down when supply goes up. In order for supply to go up, you must drill, drill, drill!