Latest News
Sen. Ben Sasse, R-Neb., released a statement criticizing President Biden's administration after it "repeatedly lied" about the number of Americans that remain "trapped behind Taliban lines" in Afghanistan.
2021/10/22 22:07
The Virginia Democratic Party filed suit against the U.S. Postal Service on Friday, alleging local branches of the federal agency have failed to process and deliver election-related mail ahead of a crucial gubernatorial race.
2021/10/22 22:01
In a 2019 interview, Virginia Democratic gubernatorial candidate Terry McAuliffe denied in a 2019 interview that current Virginia Gov. Ralph Northam wore blackface in a college yearbook photo and shrugged it off as a dumb mistake.
2021/10/22 19:16
Rapper Bryson Gray announced on Twitter Thursday that his music video poking fun at President Joe Biden was removed from YouTube due to "medical misinformation."
2021/10/22 18:21
White House press secretary Jen Psaki said President Biden's approval ratings are so low because people are "tired of fighting" the coronavirus pandemic, which Biden promised to "shut down" during the 2020 campaign.
2021/10/22 18:21
Support the Movement
Buy The T-Shirt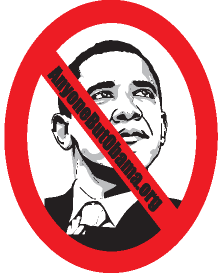 Order other designs on Cafe Press:
Your Ad Here
He is categorically opposed to offshore oil drilling for the purpose of lowering gas prices.
---
In Orwellian logic, Obama believes we should allow China, Mexico and others to drill our oil in the gulf of Mexico and the Atlantic Ocean instead of drilling it ourselves. Instead of increasing supply in order to bring aggregate prices down, Obama believes the key to solving the gas crisis is greatly taxing the oil companies and giving the tax revenue from that levy back to the American people. The only problem with this logic is that the American people will be brought back to square one, as the oil companies will simply increase the price of oil by the same extent to which they are additionally taxed. Obama clearly did not take Macroeconomics 101: Given the same demand, prices only go down when supply goes up. In order for supply to go up, you must drill, drill, drill!