Latest News
As his administration is working to organize its response to the coronavirus threat in the United States, President Trump slammed Democrats overnight for allegedly "wasting time" going after him. 
2020/02/28 07:47
An undocumented immigrant from El Salvador was arrested in Maryland earlier this month on suspicion of raping an 11-year-old girl. U.S. Immigration and Customs Enforcement (ICE) Enforcement immediately issued a detainer request with Montgomery County authorities to take him into custody.
2020/02/28 07:21
Former Detroit Mayor Kwame Kilpatrick is currently serving a 28-year prison sentence following a 2013 conviction on a list of corruption charges. But now his supporters hope President Trump will grant Kilpatrick clemency.
2020/02/28 06:15
Mike Bloomberg doesn't want a Naked Cowboy in every city —  just as the Naked Cowboy doesn't want Bloomberg in the White House.
2020/02/28 05:04
We've not detected fear, per se, on Capitol Hill amid the coronavirus outbreak. But lawmakers know coronavirus isn't something they can fully control. They can only respond – and hope they respond in the best way possible with money and resources.
2020/02/28 04:37
Support the Movement
Buy The T-Shirt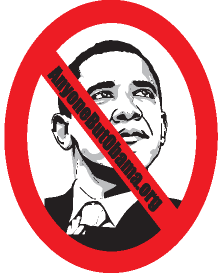 Order other designs on Cafe Press:
Your Ad Here
He is categorically opposed to offshore oil drilling for the purpose of lowering gas prices.
---
In Orwellian logic, Obama believes we should allow China, Mexico and others to drill our oil in the gulf of Mexico and the Atlantic Ocean instead of drilling it ourselves. Instead of increasing supply in order to bring aggregate prices down, Obama believes the key to solving the gas crisis is greatly taxing the oil companies and giving the tax revenue from that levy back to the American people. The only problem with this logic is that the American people will be brought back to square one, as the oil companies will simply increase the price of oil by the same extent to which they are additionally taxed. Obama clearly did not take Macroeconomics 101: Given the same demand, prices only go down when supply goes up. In order for supply to go up, you must drill, drill, drill!