Latest News
As Democrats work to protect the whistleblower whose lawyer says he receives regular threats due to the complaint that touched off the current impeachment inquiry into President Trump, another major figure in this week's hearings says the proceedings are taking a personal toll on him as well. 
2019/11/21 11:03
An American diplomat in Kiev described to the Trump impeachment inquiry on Thursday how he overheard a phone call this summer with President Trump about wanting Ukraine to conduct desired political investigations, testifying he eventually understood that "demand" to be linked to delayed military aid -- as Republicans dismissed the alleged offense as nothing more than a "thought crime." 
2019/11/21 09:02
The fifth day of public hearings in the Trump impeachment inquiry features Fiona Hill and David Holmes.
2019/11/21 08:40
President Trump is expected to sign a bill aimed at protecting human rights in Hong Kong amid an escalating pro-democracy movement in the semiautonomous city after the legislation cleared both chambers of Congress this week, with overwhelming support on both sides of the aisle.
2019/11/21 05:58
A campaign event for former Massachusetts Gov. Deval Patrick, who launched a late Democratic presidential bid last week, reportedly was canceled Wednesday evening when only two people showed up.
2019/11/21 05:02
Support the Movement
Buy The T-Shirt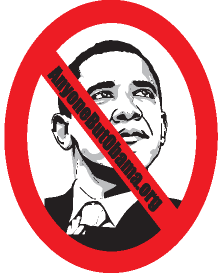 Order other designs on Cafe Press:
Your Ad Here
He is categorically opposed to offshore oil drilling for the purpose of lowering gas prices.
---
In Orwellian logic, Obama believes we should allow China, Mexico and others to drill our oil in the gulf of Mexico and the Atlantic Ocean instead of drilling it ourselves. Instead of increasing supply in order to bring aggregate prices down, Obama believes the key to solving the gas crisis is greatly taxing the oil companies and giving the tax revenue from that levy back to the American people. The only problem with this logic is that the American people will be brought back to square one, as the oil companies will simply increase the price of oil by the same extent to which they are additionally taxed. Obama clearly did not take Macroeconomics 101: Given the same demand, prices only go down when supply goes up. In order for supply to go up, you must drill, drill, drill!