Latest News
More than 150 people addressed the city council of Portland, Ore., on Wednesday regarding the panel's plans to slash $18 million more from the city's police budget, according to a report.
2020/10/29 03:52
Joe Biden's promise to "transition" from the oil industry and fossil fuel exploration will kill the economy in Texas and other states while increasing energy costs and causing massive job losses, Fox News contributor Karl Rove told "The Ingraham Angle" Wednesday.
2020/10/29 00:19
A senior Oregon health official is going viral for dressing up as a clown to announce the latest coronavirus death toll.
2020/10/28 23:36
The Democrats' "endgame" is to transform America into a far-left, Marxist state where dissent is not permitted, Donald Trump Jr. told "Hannity" Wednesday night.
2020/10/28 23:19
The Girl Scouts of America deleted a social media post on its official Twitter and Facebook pages Wednesday evening congratulating Amy Coney Barrett on her appointment to the Supreme Court.
2020/10/28 23:15
Support the Movement
Buy The T-Shirt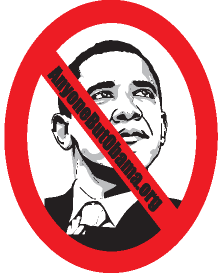 Order other designs on Cafe Press:
Your Ad Here
He is categorically opposed to offshore oil drilling for the purpose of lowering gas prices.
---
In Orwellian logic, Obama believes we should allow China, Mexico and others to drill our oil in the gulf of Mexico and the Atlantic Ocean instead of drilling it ourselves. Instead of increasing supply in order to bring aggregate prices down, Obama believes the key to solving the gas crisis is greatly taxing the oil companies and giving the tax revenue from that levy back to the American people. The only problem with this logic is that the American people will be brought back to square one, as the oil companies will simply increase the price of oil by the same extent to which they are additionally taxed. Obama clearly did not take Macroeconomics 101: Given the same demand, prices only go down when supply goes up. In order for supply to go up, you must drill, drill, drill!