Latest News
Russian President Vladimir Putin called President Trump on Sunday to thank him for providing intelligence that helped thwart a planned terror attack in St. Petersburg, the White House has confirmed.
2017/12/17 12:32
President Trump's legal counsel Ty Cobb says the president is not going to fire special counsel Robert Mueller, in response to a "rumor" that Trump will dismiss Mueller this week.
2017/12/17 11:39
Newly-elected Democratic Sen. Doug Jones gave qualified support Sunday to liberal-backed issues like continued protections young illegal immigrants and not using taxpayer money for a U.S.-Mexico border wall but suggested he wants to wait until being sworn in next month before taking on such "complicated" issues.
2017/12/17 10:54
Treasury Secretary Steve Mnuchin predicted Sunday that the GOP-led Congress will this week pass its sweeping tax-reform bill, calling the plan "terrific" and its passage a "historic moment" for the country.
2017/12/17 09:24
Count Jane Fonda as the latest liberal Hollywood celebrity to donate big bucks in an effort to oust U.S. Rep. Darrell Issa in next year's midterm elections.
2017/12/17 06:30
Support the Movement
Buy The T-Shirt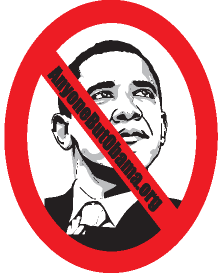 Order other designs on Cafe Press:
Your Ad Here
He is categorically opposed to offshore oil drilling for the purpose of lowering gas prices.
---
In Orwellian logic, Obama believes we should allow China, Mexico and others to drill our oil in the gulf of Mexico and the Atlantic Ocean instead of drilling it ourselves. Instead of increasing supply in order to bring aggregate prices down, Obama believes the key to solving the gas crisis is greatly taxing the oil companies and giving the tax revenue from that levy back to the American people. The only problem with this logic is that the American people will be brought back to square one, as the oil companies will simply increase the price of oil by the same extent to which they are additionally taxed. Obama clearly did not take Macroeconomics 101: Given the same demand, prices only go down when supply goes up. In order for supply to go up, you must drill, drill, drill!