Latest News
New York City Democratic mayoral candidate frontrunner Eric Adams was dealt a heavy blow in the race for his party's nomination to replace outgoing Mayor Bill de Blasio when Yang was endorsed by the NYPD Captains Endowment Association.
2021/06/14 21:30
Republican Florida Rep. Michael Waltz on Monday defended his choice to rename the Squad the "Hamas Caucus" after House Speaker Nancy Pelosi called the nickname "dangerous."
2021/06/14 21:29
Iowa Republican Rep. Ashley Hinson appeared on the House floor Monday to press for legislation that would bar Vice President Harris from taxpayer-funded international travel until she visits the southern border first.
2021/06/14 20:57
Senate Majority Leader Chuck Schumer, D-N.Y., apologized on Monday after he used the word "retarded" in reference to developmentally disabled children during a podcast interview.
2021/06/14 19:41
President Biden on Monday offered an awkward fist-bump to Turkish President Recep Tayyip Erdogan in Belgium at the annual NATO summit Monday — as the Islamist strongman prepared to blast the U.S. leader for his recent recognition of the Armenian genocide.
2021/06/14 19:38
Support the Movement
Buy The T-Shirt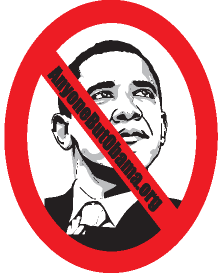 Order other designs on Cafe Press:
Your Ad Here
He is categorically opposed to offshore oil drilling for the purpose of lowering gas prices.
---
In Orwellian logic, Obama believes we should allow China, Mexico and others to drill our oil in the gulf of Mexico and the Atlantic Ocean instead of drilling it ourselves. Instead of increasing supply in order to bring aggregate prices down, Obama believes the key to solving the gas crisis is greatly taxing the oil companies and giving the tax revenue from that levy back to the American people. The only problem with this logic is that the American people will be brought back to square one, as the oil companies will simply increase the price of oil by the same extent to which they are additionally taxed. Obama clearly did not take Macroeconomics 101: Given the same demand, prices only go down when supply goes up. In order for supply to go up, you must drill, drill, drill!