Latest News
The House Judiciary GOP Twitter handle on Sunday poked fun at journalists who reported on an apparent bagel run for Hunter Biden while the presidential motorcade waited for his order to be completed.
2021/01/25 02:27
Sen. Marco Rubio, R-Fla called the upcoming trial of Trump 'stupid' and harmful for the US
2021/01/25 00:00
White House Press Secretary Jen Psaki on Sunday answered a list of questions Twitter users had posted online. The questions ranged from important policy issues related to the ongoing COVID-19 pandemic, as well as the pressing matter of whether it was true the president kept a giant freezer full of ice cream.
2021/01/24 22:04
A recall campaign to oust California Gov. Gavin Newsom is nearing its required threshold to qualify for a statewide ballot.
2021/01/24 21:12
Former White House press secretary Sarah Huckabee Sanders is expected to announce her candidacy for governor of Arkansas in the 2022 elections on Monday, Fox News has learned. 
2021/01/24 21:02
Support the Movement
Buy The T-Shirt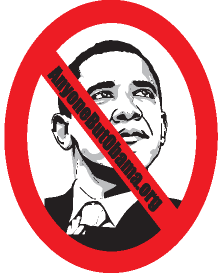 Order other designs on Cafe Press:
Your Ad Here
He is categorically opposed to offshore oil drilling for the purpose of lowering gas prices.
---
In Orwellian logic, Obama believes we should allow China, Mexico and others to drill our oil in the gulf of Mexico and the Atlantic Ocean instead of drilling it ourselves. Instead of increasing supply in order to bring aggregate prices down, Obama believes the key to solving the gas crisis is greatly taxing the oil companies and giving the tax revenue from that levy back to the American people. The only problem with this logic is that the American people will be brought back to square one, as the oil companies will simply increase the price of oil by the same extent to which they are additionally taxed. Obama clearly did not take Macroeconomics 101: Given the same demand, prices only go down when supply goes up. In order for supply to go up, you must drill, drill, drill!