Latest News
Corey Lewandowski on Tuesday played down recent reports that he got into a physical altercation with White House chief of staff John F. Kelly last winter. 
2018/10/23 23:43
A fire alarm sounded at the beginning of Georgia's gubernatorial debate Tuesday evening, serving to punctuate an already-awkward exhortation by Libertarian candidate Ted Metz that government employees put out of work by his prospective plans should "get another job."
2018/10/23 21:04
President Trump turned to an unlikely source Tuesday evening to offer support for his hardline immigration policies: his predecessor, Barack Obama.
2018/10/23 20:28
Ed Pawlowski, the former mayor of Allentown, Pennsylvania, was sentenced Tuesday to 15 years in federal prison for rigging city contracts in order to raise cash for his campaigns for higher office.
2018/10/23 20:18
Political forecaster Nate Silver reported Tuesday that the chances of Republicans maintaining control of the House of Representatives are narrowing.
2018/10/23 20:17
Support the Movement
Buy The T-Shirt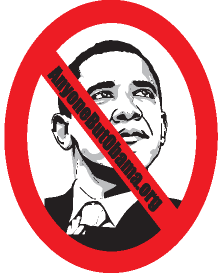 Order other designs on Cafe Press:
Your Ad Here
He is categorically opposed to offshore oil drilling for the purpose of lowering gas prices.
---
In Orwellian logic, Obama believes we should allow China, Mexico and others to drill our oil in the gulf of Mexico and the Atlantic Ocean instead of drilling it ourselves. Instead of increasing supply in order to bring aggregate prices down, Obama believes the key to solving the gas crisis is greatly taxing the oil companies and giving the tax revenue from that levy back to the American people. The only problem with this logic is that the American people will be brought back to square one, as the oil companies will simply increase the price of oil by the same extent to which they are additionally taxed. Obama clearly did not take Macroeconomics 101: Given the same demand, prices only go down when supply goes up. In order for supply to go up, you must drill, drill, drill!