Latest News
Lawmakers across the aisle Sunday described North Korea's announcement that it would halt nuclear tests and missile launches as essentially a publicity stunt.
2018/04/22 17:00
Senate Foreign Relations Committee Chairman Bob Corker on Sunday dismissed criticism about Republicans "ramming" Mike Pompeo's nomination as secretary of state through the chamber, saying Senate Democrats have blocked the "highly qualified" Pompeo from getting the post just to appease their anti-Trump base.
2018/04/22 15:15
President Trump on Sunday dismissed comments by NBC News' Chuck Todd suggesting that the United States is getting steamrolled in negotiations with North Korea over the rogue nation halting its nuclear weapons program, saying, "We haven't given up anything."
2018/04/22 10:20
French President Emmanuel Macron insisted Sunday that he has a solid relationship with President Trump, ahead of his Washington visit this week, but also appeared to caution the president about his aggressive stances on Iran, climate change and international trade, in an exclusive "Fox News Sunday" interview.
2018/04/22 08:44
A Texas appeals court last week struck down a state law that criminalized the sharing of sexually explicit photos and videos of an individual online without their consent, ruling the "revenge porn" measure a violation of the First Amendment.
2018/04/22 04:15
Support the Movement
Buy The T-Shirt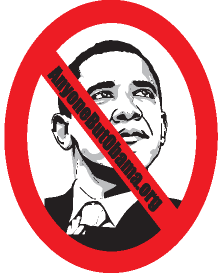 Order other designs on Cafe Press:
Your Ad Here
Newsletter
---
Sign up below to get the latest news and events by email.