Latest News
One of President Trump's attorneys told Fox News late Saturday Attorney General William Barr will release Special Counsel Robert Mueller's primary conclusions in his concluded Russia investigation at 12 p.m. ET on Sunday, in a letter expected to be sent immediately to lawmakers and Trump's attorneys.
2019/03/23 17:54
Jokes and memes were abundant on social media after the surprise announcement that Special Counsel Robert Mueller submitted the long-awaited report on suspected Russian interference in the 2016 presidential election.
2019/03/23 11:19
For Washington insiders, the waiting game isn't easy. Speculation about the hotly anticipated report's contents has been rampant. Still, in a show of confidence, President Trump waved and flashed two thumbs up to supporters as he returned to his Florida Mar-a-Lago estate on Saturday. 
2019/03/23 10:50
2019/03/23 10:19
Conservative author Jerome Corsi declared he's "vindicated" after the Special Counsel Robert Mueller ended the Russia investigation and recommends no new indictments.
2019/03/23 09:46
Support the Movement
Buy The T-Shirt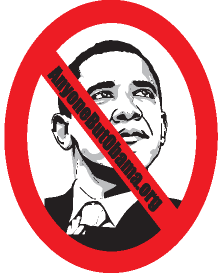 Order other designs on Cafe Press:
Your Ad Here
Newsletter
---
Sign up below to get the latest news and events by email.