Latest News
Calling opioids coming into the U.S. from China and Mexico "almost a form of warfare," President Trump on Thursday urged Attorney General Jeff Sessions to investigate foreign sources of fentanyl that he said are "killing our people."
2018/08/16 16:45
Lara Trump tore into her old friend Omarosa Manigault Newman on Thursday after she released a tape of the president's daughter-in-law offering her a job on the 2020 campaign shortly after being fired from the White House.
2018/08/16 15:01
President Trump abruptly revoked the security clearance of former CIA director John Brennan this week, and he threatened to strip a bevy of other former national security officials of theirs as well.
2018/08/16 13:49
President Trump's revocation of former CIA Director John Brennan's security clearance has set off a debate among lawyers: does Brennan have the right to appeal the decision?
2018/08/16 13:41
Rep. Jim Clyburn, the third-ranking House Democrat, confirmed his intention to run for speaker of the House if his party takes the chamber in November and Nancy Pelosi struggles for support.
2018/08/16 12:02
Support the Movement
Buy The T-Shirt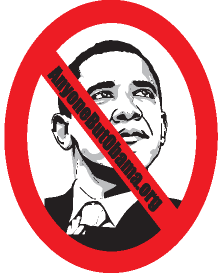 Order other designs on Cafe Press:
Your Ad Here
Newsletter
---
Sign up below to get the latest news and events by email.