Latest News
Just days after a shakeup in the New Hampshire leadership of Sen. Bernie Sanders' 2020 presidential campaign comes word that the candidate's Iowa political director has departed as well.
2019/09/18 23:14
A former campaign staffer for Barack Obama announced Wednesday that he will mount a second primary challenge to long-serving New York Democratic congresswoman Carolyn Maloney in 2020.
2019/09/18 21:24
The U.S. military has spent more than $184,000 at President Trump's luxury resort in Scotland over the past two years, according to documents the Pentagon provided to the House Oversight Committee.
2019/09/18 20:41
A former official in the George W. Bush administration has penned a Washington Post op-ed urging his "fellow Latinos" to vote President Trump out of office, saying the Republican Party has "have lost control of the monster they helped create."
2019/09/18 20:31
Rep. Alexandria Ocasio-Cortez, D-N.Y., will have to get through a primary challenger if she wants to hold on to her seat in 2020.
2019/09/18 20:25
Support the Movement
Buy The T-Shirt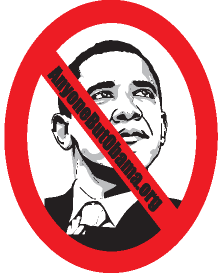 Order other designs on Cafe Press:
Your Ad Here
Newsletter
---
Sign up below to get the latest news and events by email.