Latest News
A Republican who's challenging U.S. Rep. Ilhan Omar, D-Minn., in November decried "silence" on a recent spate of deadly gun violence in Chicago amid the media focus on the death of George Floyd in Minneapolis.
2020/06/06 23:58
Former President George W. Bush and Sen. Mitt Romney, R-Utah, are reportedly not expected to support the reelection of President Trump -- two high profile GOP figures who are believed to be avoiding backing the Republican president in November.
2020/06/06 23:13
Minneapolis' Democratic Mayor Jacob Frey was booed out of a protest on Saturday after reportedly refusing to back far-left calls to defund the Minneapolis Police Department -- a week after riots and looting tore through the city.
2020/06/06 20:34
After more than a week of George Floyd protests, thousands of New Yorkers gathered Saturday for another day of demonstrations against police brutality and racial equality in the U.S.
2020/06/06 19:52
New York Gov. Andrew Cuomo declared Saturday that New York "crushed" the curve and "did the impossible" as the state begins to re-open after the peak of the coronavirus pandemic appears to have passed -- even as he faces criticism over his handling of the virus.
2020/06/06 19:32
Support the Movement
Buy The T-Shirt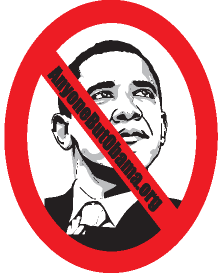 Order other designs on Cafe Press:
Your Ad Here
Newsletter
---
Sign up below to get the latest news and events by email.