Latest News
Chicago Mayor Lori Lightfoot says she plans to endorse a Democratic candidate for president before the Illinois primary March -- but she's unlikely to back Elizabeth Warren, Bernie Sanders or Joe Biden.
2020/01/24 05:04
Left-wing billionaire George Soros has accused Facebook of helping to re-elect Donald Trump leading up to the 2020 election.
2020/01/24 02:56
Democrats' claim that the Trump administration broke America's promise to protect Ukraine from Russia by withholding military aid is just an example of the party's hypocrisy, Sen. Joni Ernst, R-Iowa, claimed Thursday.
2020/01/24 02:26
The press secretary for Vice President Mike Pence hit back at reports Thursday that he might have been "snubbed" by Prince Charles while at the World Holocaust Forum in Jerusalem.
2020/01/23 23:41
Democrats think the president committed "high crimes and misdemeanors." And whether it's allowed on the floor or not, Republicans think Democrats are just pettifogging Trump.
2020/01/23 22:35
Support the Movement
Buy The T-Shirt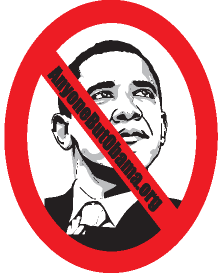 Order other designs on Cafe Press:
Your Ad Here
Newsletter
---
Sign up below to get the latest news and events by email.