Latest News
Dr. Anthony Fauci lamented that Americans often value their liberty over forced masking policies, saying the issue was "inexplicable" during a talk Tuesday.
2022/08/10 15:34
El Salvador President Nayib Bukele questioned what the U.S. government would say if his nation's police raided the home of the main possible contender in its 2024 presidential election.
2022/08/10 15:28
New York City Mayor Eric Adams says that the Big Apple needs help with the surge in migrants coming to the city, and is urging the federal government to do more.
2022/08/10 14:44
Sen. Michael Bennet reportedly purchased a 24-hour fishing license for a new campaign ad depicting the wealthy businessman as an outdoorsman ahead of the midterm elections.
2022/08/10 14:27
President Joe Biden on Wednesday signed the bipartisan PACT Act to deliver more timely benefits and services to veterans exposed to toxic burn pits.
2022/08/10 14:18
Support the Movement
Buy The T-Shirt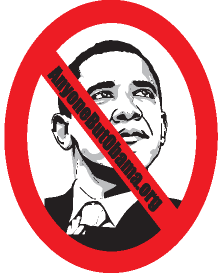 Order other designs on Cafe Press:
Your Ad Here
Newsletter
---
Sign up below to get the latest news and events by email.