Latest News
Joe Biden's promise to "transition" from the oil industry and fossil fuel exploration will kill the economy in Texas and other states while increasing energy costs and causing massive job losses, Fox News contributor Karl Rove told "The Ingraham Angle" Wednesday.
2020/10/29 00:19
A senior Oregon health official is going viral for dressing up as a clown to announce the latest coronavirus death toll.
2020/10/28 23:36
The Democrats' "endgame" is to transform America into a far-left, Marxist state where dissent is not permitted, Donald Trump Jr. told "Hannity" Wednesday night.
2020/10/28 23:19
The Girl Scouts of America deleted a social media post on its official Twitter and Facebook pages Wednesday evening congratulating Amy Coney Barrett on her appointment to the Supreme Court.
2020/10/28 23:15
President Trump allowed Sen. Martha McSally some stage time during his rally in Goodyear, Ariz., on Wednesday, but didn't appear to extend to her the typical enthusiasm he generally reserves for Republican leaders when visiting campaign stops.
2020/10/28 22:57
Support the Movement
Buy The T-Shirt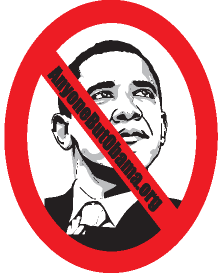 Order other designs on Cafe Press:
Your Ad Here
Newsletter
---
Sign up below to get the latest news and events by email.