Latest News
President Trump said on Monday that he assumes Democratic presidential nominee Joe Biden's "going to do great" during the first presidential debate scheduled for next week before going on to also slam the former vice president.
2020/09/21 11:21
Hours after the Democratic presidential nominee's campaign announced it had a large campaign cash advantage over President Trump's reelection team at the beginning of September, Biden officials said Monday morning they were going up with a new ad blitz in Georgia and Iowa as they try to expand the general election battleground state map.
2020/09/21 10:52
President Trump has already stated that he intends to choose a woman as his next Supreme Court nominee, and reports indicate that Judge Barbara Lagoa of the U.S. Court of Appeals for the 11th Circuit is on his short list.
2020/09/21 10:43
Democrats are "saying they'll burn down the Constitution," Sen. Josh Hawley, R-Mo., claimed on Monday following some on the left vowing to pack the Supreme Court if elected.
2020/09/21 10:32
The Department of Justice (DOJ) on Monday identified New York City, Portland and Seattle as "local governments that are permitting anarchy, violence, and destruction in American cities," a move that comes as the federal government continues to take a tough stance against localized rioting in some areas of the country. 
2020/09/21 10:16
Support the Movement
Buy The T-Shirt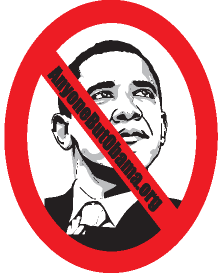 Order other designs on Cafe Press:
Your Ad Here