Latest News
Hours after the Democratic presidential nominee's campaign announced it had a large campaign cash advantage over President Trump's reelection team at the beginning of September, Biden officials said Monday morning they were going up with a new ad blitz in Georgia and Iowa as they try to expand the general election battleground state map.
2020/09/21 10:52
President Trump has already stated that he intends to choose a woman as his next Supreme Court nominee, and reports indicate that Judge Barbara Lagoa of the U.S. Court of Appeals for the 11th Circuit is on his short list.
2020/09/21 10:43
Democrats are "saying they'll burn down the Constitution," Sen. Josh Hawley, R-Mo., claimed on Monday following some on the left vowing to pack the Supreme Court if elected.
2020/09/21 10:32
The Department of Justice (DOJ) on Monday identified New York City, Portland and Seattle as "local governments that are permitting anarchy, violence, and destruction in American cities," a move that comes as the federal government continues to take a tough stance against localized rioting in some areas of the country. 
2020/09/21 10:16
Protesters gathered outside the home of Senate Judiciary Committee Chairman Lindsey Graham, R-S.C., Monday morning, in light of his apparent support for moving forward with nominating and confirming a new Supreme Court justice before November's election.
2020/09/21 09:27
Support the Movement
Buy The T-Shirt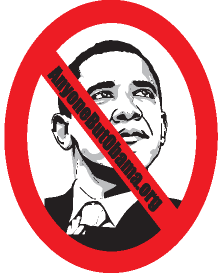 Order other designs on Cafe Press:
Your Ad Here