Latest News
Republican are ready to oppose Democratic efforts to include progressive priorities, including abortion and racial equity, within the must-pass defense bill.
2022/12/06 17:06
The Dec. 16 deadline for Congress to pass a new spending agreement to avoid a government shutdown is quickly approaching, but lawmakers are still at a "pretty significant impasse."
2022/12/06 17:05
A controversial surveillance program run by the U.S. Postal Service came under fire Tuesday as Republicans pushed for a vote to give Congress more information.
2022/12/06 16:21
Anthony Fauci couldn't recall the studies that said hydroxychloroquine is an ineffective COVID-19 treatment or that a major medical journal retracted its study on the subject.
2022/12/06 15:40
The family of fallen Capitol Hill Police Officer Brian Sicknick refused to shake hands with Sen. Mitch McConnell and Rep. Kevin McCarthy at a Jan. 6 event Tuesday.
2022/12/06 14:52
Support the Movement
Buy The T-Shirt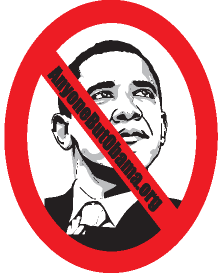 Order other designs on Cafe Press:
Your Ad Here