Latest News
Swiss billionaire Hansjorg Wyss is a major funder of a dark money nonprofit that has pushed millions to the Pelosi-aligned House Majority Forward.
2022/05/20 14:29
Hillary Clinton signed off on leaking allegations of a covert communications channel between the Trump Organization and Russia's Alfa Bank to the media.
2022/05/20 13:44
Sens. Steve Daines, R-Mont., and Tom Cotton, R-Ark., say the U.S. must leave the "corrupt and inept" organization, due to the agency's "abysmal lack of competence" during the coronavirus pandemic.
2022/05/20 13:39
Social media giant Facebook has censored a post shared by Sen. Marsha Blackburn, R-Tenn., after she spoke out against biological males competing in women's sports.
2022/05/20 13:23
Ahead of trip to New Hampshire, Sen. Rick Scott of Florida reiterates he's "planning on running" for Senate re-election in 2024 rather than launch a presidential run
2022/05/20 13:08
Support the Movement
Buy The T-Shirt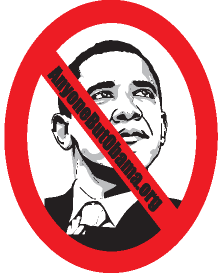 Order other designs on Cafe Press:
Your Ad Here